Island Systems Integration Consortium
All-Hands Meeting • Oct 24-28, 2022
University of Cincinnati, Cincinnati, Ohio
---
Schedule
Detailed Schedule Will Be Shared With Registered Participants in Early October
Sunday, October 23
Some Early Career Participants Arrive
---
Monday, October 24
Arrival in Cincinnati
Noon to 5pm: Early Career (EC) Workshop
---
Tuesday, October 25
9:00am - 5:00pm
Plenary Sessions, Breakouts & Activities
5:00pm - 6:00pm
Evening Mixer and Poster Session
6:00pm - 7:30pm
Dinner
---
Wednesday, October 26
9:00am - noon
Plenary Sessions, Breakouts & Activities
Noon - 2:00pm
Lunch and Collaborative Working Groups
2:00pm - 5:00pm
Scientific Outreach Workshop
5:00pm - 6:00pm
Evening Mixer and Poster Session
6:00pm - 7:30pm
Dinner
---
Thursday, October 27
9:00am - 4:00pm
Collaborative Sessions & Activities
4:00pm - 6:00pm
Evening Mixer and in-situ Poster Session
6:00pm - 7:30pm
Dinner
---
Friday, October 28
9:00am - Noon
White paper writing
Travel Home
Plenary Speakers:
Dr. Julia Cole – University of Michigan
Dr. Tushar Mittal – Pennsylvania State University
Dr. Eric Mittelstaedt – University of Idaho
Dr. Dennis Geist – University of Idaho
Dr. Kristopher Karnauskas – University of Colorado, Boulder
Dr. Christine Parent – University of Idaho
Dr. Mark Richards – University of Washington
Dr. Jon Witman – Brown University
Plenary Recordings:
October 25, 2022
Geology Plenary 1:
Dennis Geist and Eric Mittelstaedt
Biology Plenary 1:
Christine Parent
Climate Plenary 1:
Kristopher Karnauskas
October 26, 2022
Climate Plenary 2:
Julia Cole
Biology Plenary 2:
Jon Witman
Geology Plenary 2:
Mark Richards and Tushar Mittal
Meeting Logistics:
Travel Support
Depending on participation levels, we expect to cover your transportation (flight or current federal mileage rate) and double-occupancy lodging costs for as many participants as possible. Please choose the least expensive option so that we can provide transportation funds to as many interested people as possible. If you expect your flight will cost more than $700, please contact us first. See reimbursement instructions below.
Meeting Location
University of Cincinnati Campus
Airports
Cincinnati/Northern Kentucky International Airport (CVG)
17 miles southwest of campus
Lodging
Fairfield Inn & Suites Cincinnati Uptown / University Area
Double-occupancy room and tax lodging charges will be direct-billed to the meeting account. A personal credit card will be required to hold the room and for incidentals at check-in. See application form for roommate placement options. After the application period closes and when all roommates have been assigned, you will be contacted with your reservation confirmation.
If you prefer a single over a double room, you will need to pay 100% of the room cost and will be reimbursed for 50% of the cost. After the application period closes you will be contacted with your reservation confirmation and payment details.
Reimbursement Instructions:
After your in-person application is approved, please submit your airfare reimbursement request as soon as possible so we know your travel itinerary and can make lodging arrangements accordingly. If the total cost of your airfare does not exceed the $700 allowance, we will also reimburse you for round trip airport transportation, up to a combined total of $700. An additional reimbursement request can be submitted along with itemized airport transportation receipts after the conclusion of the meeting.
If you are driving and/or chose single occupancy lodging, please submit your mileage and lodging (50% of the total cost) reimbursement request after the conclusion of the meeting.
For in-person attendees, we will reimburse the cost of public transportation (Lyft/Uber/Taxi/Bus) from the meeting site, to dinner, and back to the hotel for each evening of the meeting. If you wish to request reimbursement, please save itemized receipts and include these costs in your post-meeting reimbursement request.
All reimbursements should be requested as per the instructions on the University of Idaho Institute for Interdisciplinary Data Sciences (IIDS) Travel Support Request Form.
Questions? Contact:
Lisha Abendroth
IIDS Program Manager
lishaa@uidaho.edu
208-885-6010
All-Hands Committee Members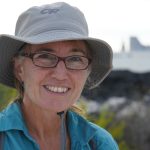 Julia Cole
University of Michigan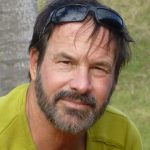 Jon Whitman
Brown University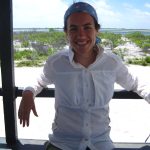 Jessica Conroy
University of Illinois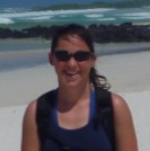 Virginia Dorsey Wanless
Boise State University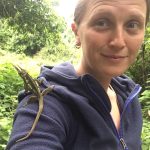 Lucinda Lawson
University of Cincinnati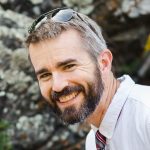 Eric Mittelstaedt
University of Idaho